The Sun City warmly invites tourists from across the globe to unveil some mind-blowing adventures and the history of Jodhpur. A blueberry city with historical richness lies on the edge of the Thar Desert in Rajasthan. If you are a fervent tourist, then there are several amazing things to do in Jodhpur that makes a journey worthwhile. Unbelievingly, these things will make your holidays loaded with fun and adventure. So, whenever you are planning your Rajasthan Tour Package, consider a visit to Jodhpur and enjoy these all!
Popular to be a renowned Blue City of Rajasthan, Jodhpur gives an enchanting aerial view of blue-painted houses. It houses numerous tourist attractions that make the city a favorite vacation place in Rajasthan. Is Jodhpur your next holiday place? Scroll down and you will get a lot of options to include in your bucket list. Encounter the rich heritage and adventure delights of the city that will make you fall in love with this place. Go ahead, you will probably find something worthful!
01: Discover the desert on camelback –
One of the most fantastic things to do in Jodhpur is enjoying a camel safari. It can be better enjoyed in the months of the winter season as the climate remains cool and pleasant. This adventure can be absolutely thrilling. Sitting on the back of a camel and exploring the never-ending desert stretch gives an opportunity to witness the sunset. It is a must-do thing in the Desert Safari Tour of Rajasthan.
02: Learn cooking Rajasthani food –
Because it's yummmm always! If you love cooking food, then making Rajasthani cuisines will let you lick your fingers. In Jodhpur, you can learn to cook tasty Rajasthani food from a local family. Try out various cuisines that are rich in taste and flavors. It's truly a unique thing to do in Jodhpur.
03: Spend a night in desert camping –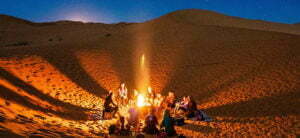 Gaze the twinkling stars and feel the breeze is a moment to make a memory. It is the most amazing thing to do on any holiday. If it's Jodhpur in your Rajasthan Tour plan, it's going to be more fun as you will stay amidst the sand dunes. It is an extremely enthralling experience. The camps are equipped with all the amenities accompanying bonfire, folk dance, and music, etc.
04: Savor the delicious snacks on food walk –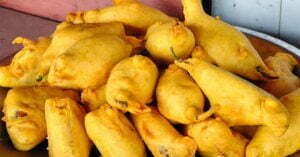 Try your hands on local snacks while enjoying a food walk. Relish the flavor bursting Mirchi Vada, Mawa Kachoris, Samosa, Lapsi, Kadhi Pakoda, Badam Halwa, etc. Makhan Bada, Ghewar, Malpua, Rasmalai, Rasgulla, are some delicious sweets to enjoy on the Jodhpur city tour.
05: Be a part of Marwar Festival –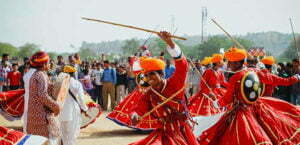 The unmissable Jodhpur attraction is the Marwar Festival in Jodhpur that takes place annually in the months of September – October. The 2 days carnival enriches your experience with traditional folk songs and dances, camel shows, polo events, etc. Watch women balancing earthen pots on their heads and dancing to the rhythm of traditional songs.
06: Go out for excursions –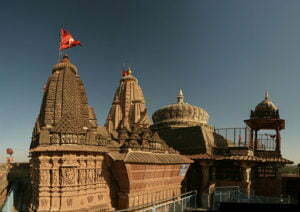 Planning a Jodhpur tour with an excursion to nearby destinations that manifold your vacationing experience. Places like Balsamand Palace/lake, Hall of Heroes in Mandore, the ancient city of Ossian, and Jaswant Sagar Dam can make a great excursion from Jodhpur. When you add these places to your Jodhpur sightseeing trip, your vacation turns more appealing.
07: Experience the village life at Bishnoi –
If you are in Jodhpur and willing to experience the village life, then you should plan your Bishnoi Village Tour. You can plan your half-day trip where one can visit this village and get to know the locals. One can also enjoy a simple yet delicious meal in the village.
08: Buy some souvenirs & artefacts –
If you are thinking about what to do in Jodhpur, then enjoy a leisure stroll around the markets. There are a number of markets where one can buy bandhej dupattas, sarees, or Jodhpuri juttis. The best places for shopping in Jodhpur are Clock Tower Market, Nai Sarak, and Sojati Gate Market.
09: Refresh yourself at Kaylana Lake –
One of the most ancient artificial lakes of Jodhpur, Kaylana Lake was built in 1872 by Pratap Singh. This is the best place to visit in Jodhpur to enjoy a surreal time amidst the pleasant surroundings. One can enjoy the real beauty of the place that looks stunning with sun rays falling over the waterbed.
10: Go for Bird Watching at Khichan –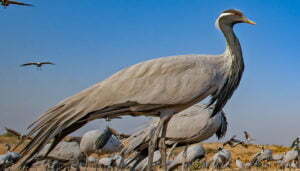 Witness the serenity and tranquilness along with a beautiful bird-watching experience in Khichan. Located around 4 kms away from Phalodi, this place attracts visitors who like nature and capture a wide variety of birds. This place has become a natural sanctuary for birds who arrive here annually.
11: Visit Mandore Gardens –
The most famous Mandore Garden is known for its rich flora. The garden consists of an old fort, a small museum, and over 300 million deities in the temple. These beautifully illustrated in the form of colorful images. It is also a famous picnic spot.
12: Pay homage to Santoshi Mata Temple –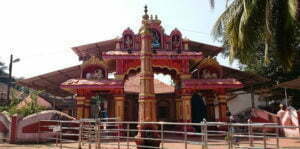 Santoshi Mata Temple is located in Lal Sagar near Mandore. The main deity of the temple is Santoshi Mata. It is also known as the Mother of Contentment. The goddess is worshipped all across India and especially on Friday. It is considered to be the luckiest day to worship goddess Santoshi Mata.
13: Enjoy a cycling tour of the city –
Enjoy the rich cultural heritage of Jodhpur on a bicycle. It is one of the famous activities to do in the city. You can learn about the heritage of the area, the lifestyle of the people, exploring various step wells, and finally, enjoy delicious Marwari cuisines before ending your journey.
14: Get a lavishing experience at Umaid Bhawan –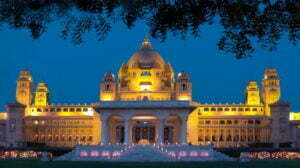 Exuding royalty, history, and culture in the vibes, Umaid Bhawan is an amazing landmark of the blue city. A visit to this place deserves to be on your list of planning holidays in Jodhpur. The palace is home to Maharaja Gaj Singh and the royal family. It is popular for destination weddings as it brims with grandeur and royalty.
15: Make a visit to Jaswant Thada –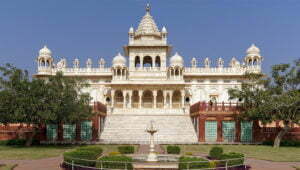 An impressive historic building built in memory of Maharaja Jaswant Singh II by his son. The gorgeous pace offers a serene environment away from the city's hustle. Loaded with an array of whimsical domes with beautiful marble lattice screens. Enjoy a leisure stroll with your loved ones.
With all these 15 amazing things to do in Jodhpur, you have much more to manifold the delight of vacationing trip. The city will never disappoint you as you can enjoy yourself a lot in the blue city of Rajasthan. Ride through the glowing sand dunes, relish local flavors, indulge in adventurous activities, and witness the cultural extravaganza with an endless list of things to do in the Jodhpur Sightseeing Tour.
Also read –
27 Amazing places to visit in Bikaner